Schedule
January 2022 (UTC+7)
Face-to-face Mysore class will reopen.
You can use the online class if you can't come to Shala.
Face to face class members have to show completed 2 vaccinations
or show negative RT-PCR or ATK Test results (results within 7 days).
New Year Promotion   3times 1,000 ( First Visitor)
■ Class fee
Monthly: Face to face and Online 5,000, Only Online 4,300
    Drop-in(Shala)800, Drop-in(Online)400 
■ Mysore Class 
Teaching  6:15am – 8:15am
*Students practicing at shala, Please keep to the shala time. Please contact us by day before if you need come little before open time.
■ Led Primary Class
Led Primary 7:15am – 8:45am
New ■ Beginner class will restart from 2022 January
Wednesday 7:50am 8:45am Only for mothers with little children.
The purpose is to just refresh and relax. ( 6 times 3,000 )
■ Total Body Cleanse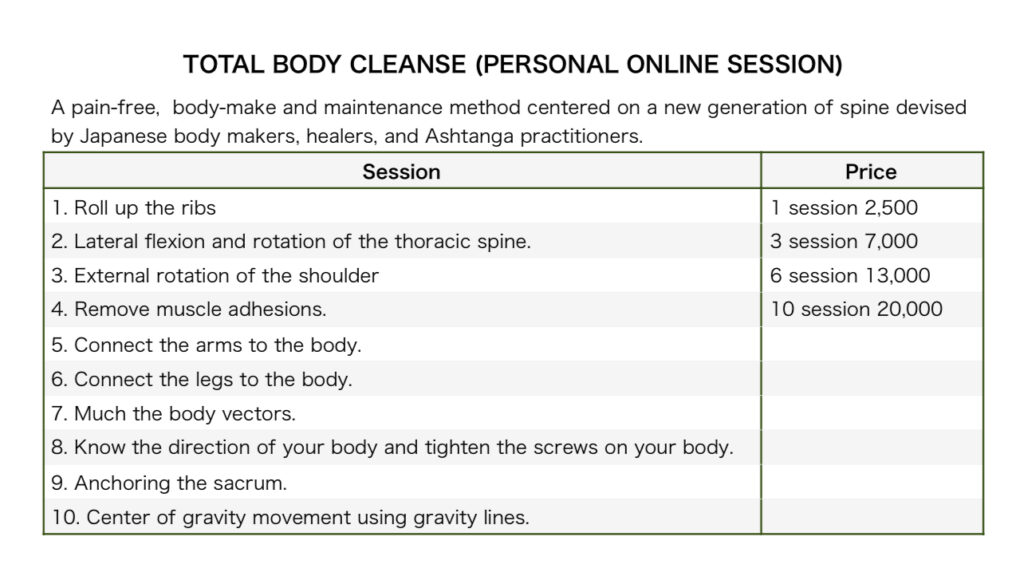 ■ Holiday
Moon-day, Sunday and Public holiday
Please don't forget to wash your hands, gargle and measure the temperature before practicing.

There's a possibility that classes may be modified due to depending on the situation. In that case, We will change the expiration date of the package.

Please contact Line or E-mail about join or cancel.

(Until 18:00pm day before)
Your understanding and cooperation will be appreciated. Thank you.
Contact
Line ID: @ayca 
E-Mail: alyc@ayumiyogacentre.com