Schedule
May and June 2023 (UTC+7)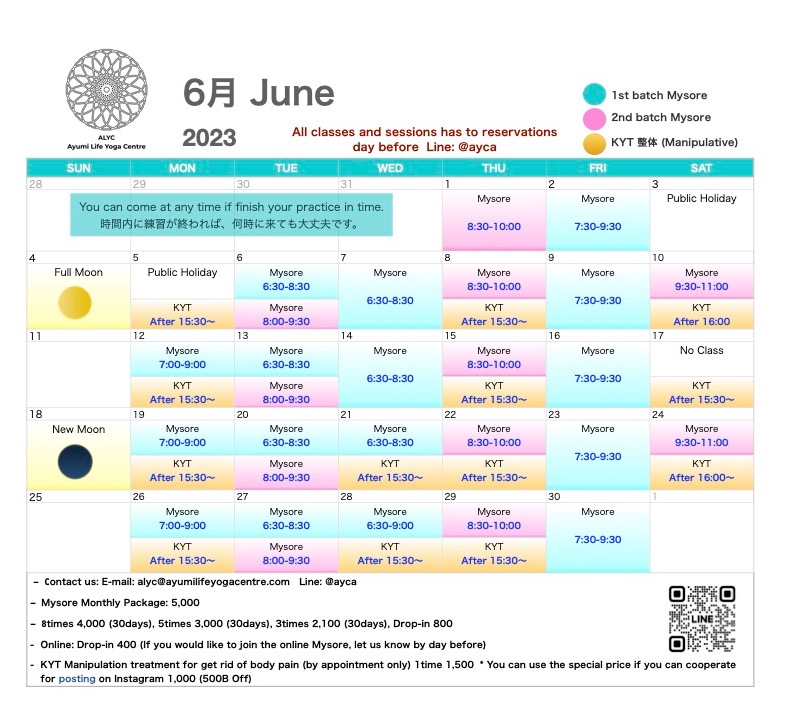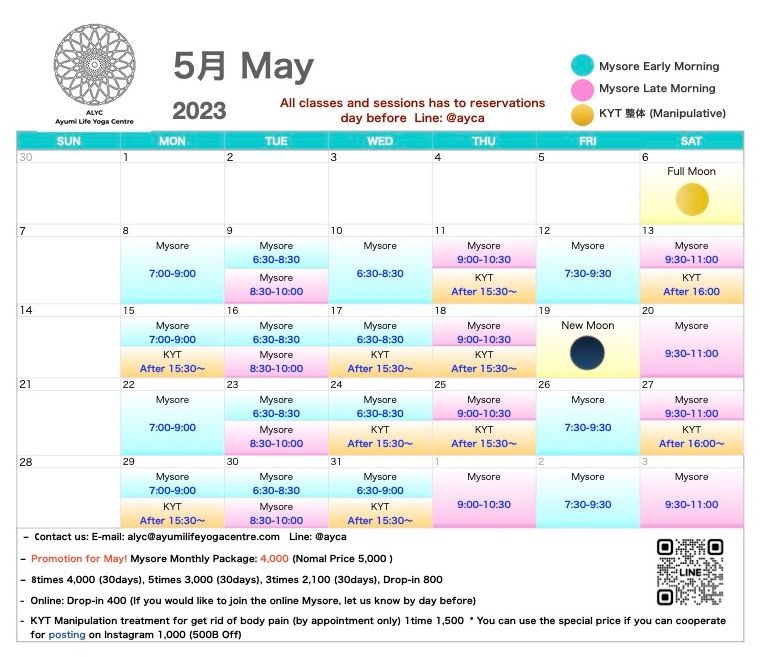 ■ Mysore Monthly Package: 5,000 
■ 8times 4,000 (30days), 5times 3,000 (30days), 3times 2,100 (30days), Drop-in 800
■ Online: Drop-in 400 (If you would like to join the online Mysore
■ KYT Manipulation Therapy (by appointment only) 1time 1,500
You can use the special price if you can cooperate for posting on Instagram 1,000 
■ Holiday Moon-day, Sunday and Public holiday
■ Place: Soi Sangchai, Sukhumvit 38
8min by walk from ThongLor station. 1min by mother-bike taxi. There is parking a lot.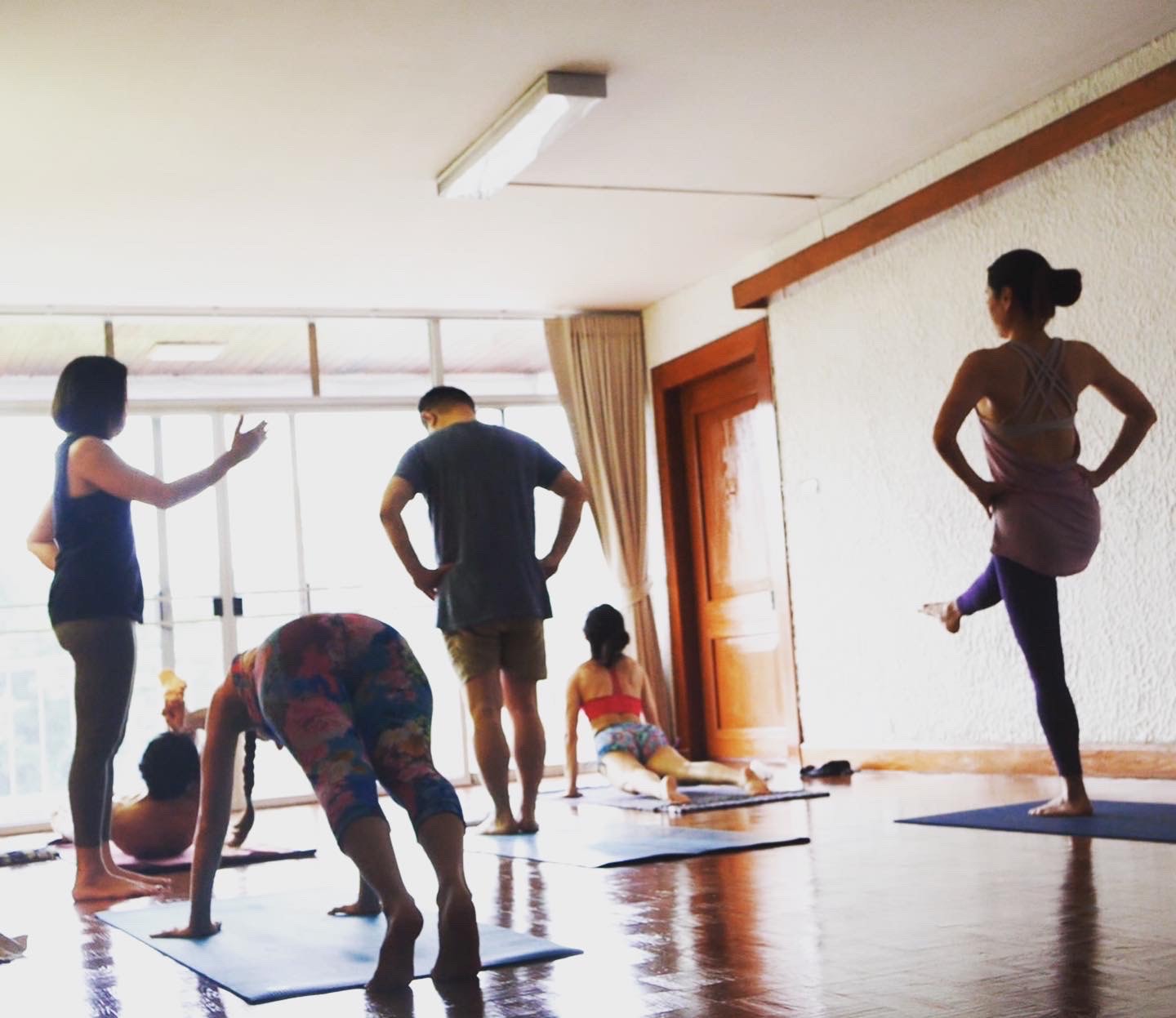 ■ KYT manipulation therapy
Manipulative Ken Yamamoto Technique is a manipulative therapy developed and popularized by Mr. Ken Yamamoto, a Japanese manipulative specialist who specializes in treating low back pain. This technique focuses on balancing the body.
Yamamoto has developed a treatment method that considers various factors such as the skeleton, muscles, and nerves in order to improve pain caused by physical disorders. Specifically, while taking into consideration the anatomical position, we will safely balance the entire body by relaxing or strengthening the muscles so as not to place a burden on them.
The Ken Yamamoto technique not only relieves pain and discomfort, but also improves posture and movement. You can also expect a relaxing effect by reducing mental and physical stress.
Recently, the manipulative Ken Yamamoto technique has attracted attention all over the world and is also used in the fields of health maintenance and medical.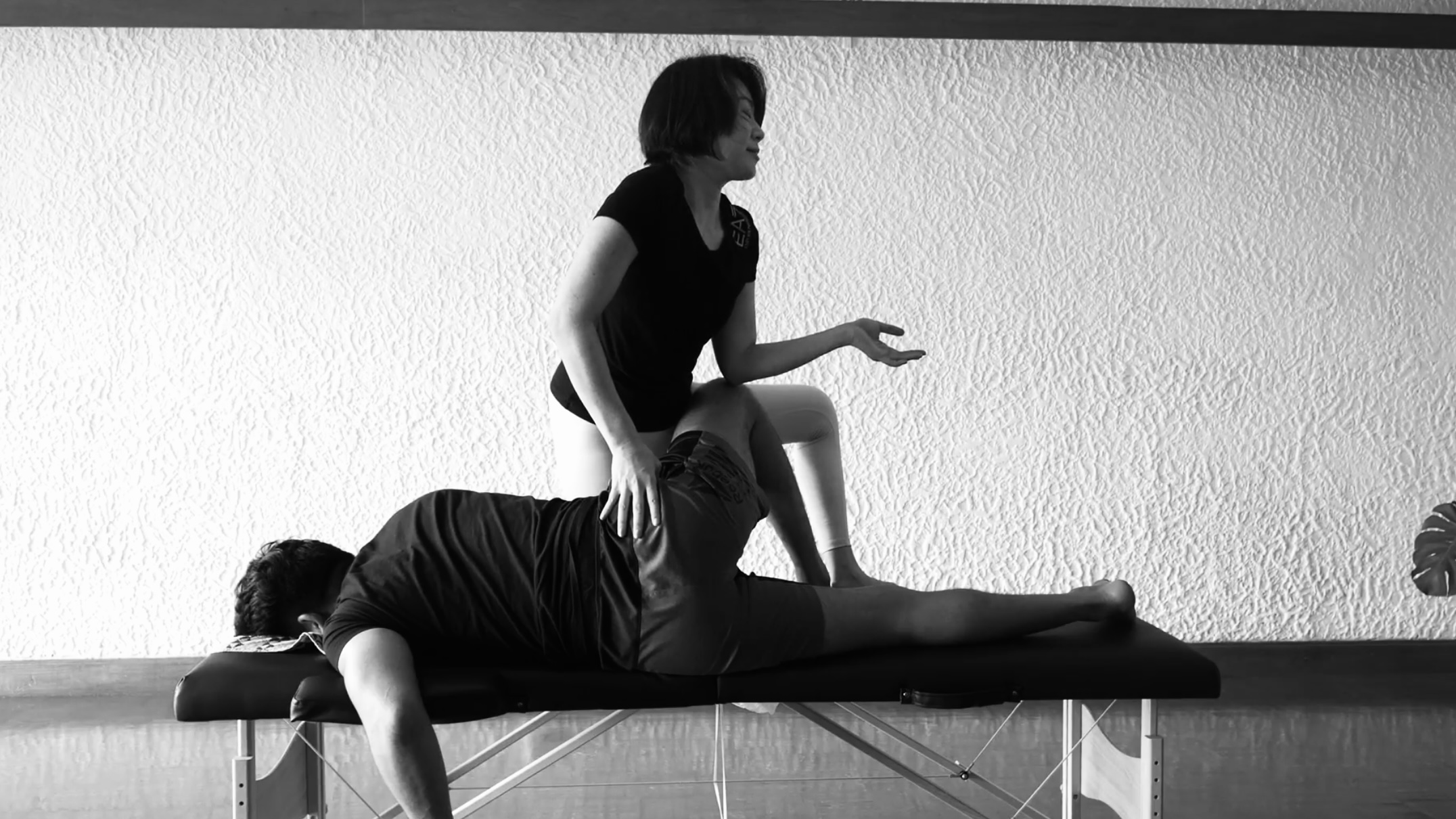 Your understanding and cooperation will be appreciated. Thank you.
Contact
Line ID: @ayca
E-Mail: alyc@ayumiyogacentre.com