Schedule
February 2023 (UTC+7)
January 2023 (UTC+7)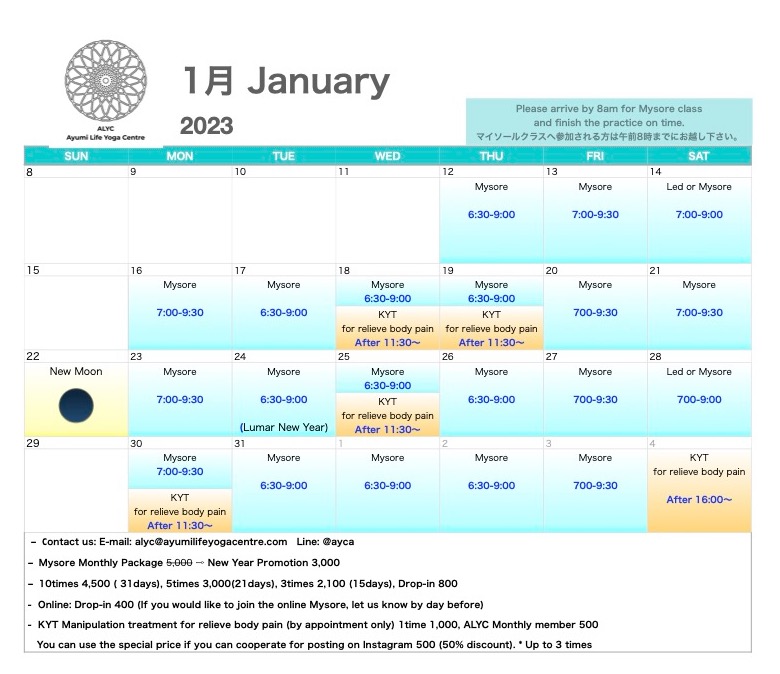 ■ Face to face class members need the 2 or 3 vaccinations certificate.
■ Mysore Monthly Package 5,000 
■10times 4,500 ( 31days), 5times 3,000(21days), 3times 2,100 (15days), Drop-in 800
■ Online: Drop-in 400 (If you would like to join the online Mysore, let us know by day before)
■ KYT Manipulation Therapy (by appointment only) 1time 1,000
You can use the special price if you can cooperate for posting on Instagram 800 (20% discount). * Up to 3 times
■ Holiday Moon-day, Sunday and Public holiday
Please don't forget to wash your hands, gargle and measure the temperature before practicing.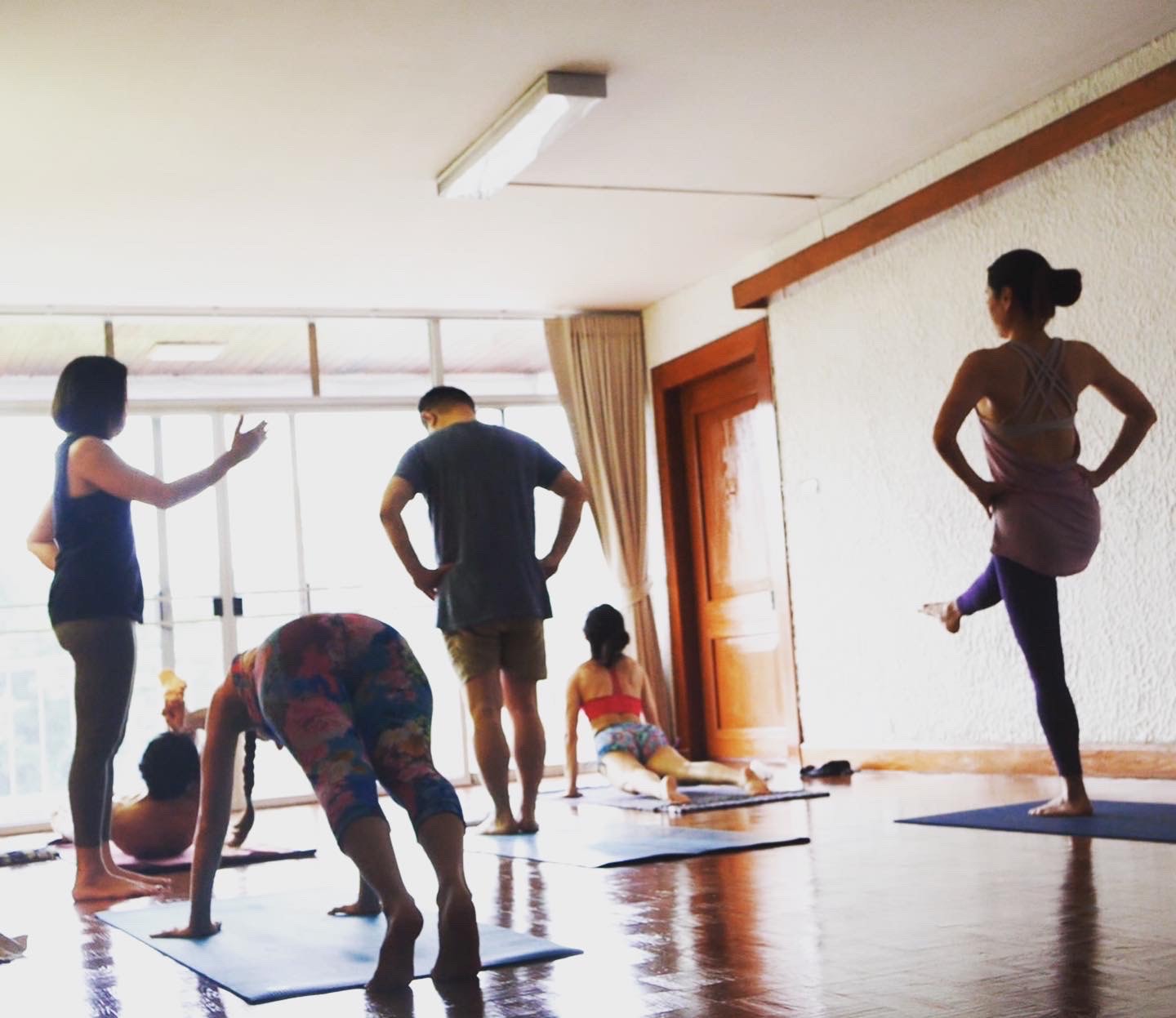 ■ New information
We will start KYT(Ken Yamamoto Technic) manipulation therapy of body conditioning.
What is spinal manipulation therapy?
Spinal manipulation, also called spinal manipulative therapy or manual therapy, combines moving and jolting joints, massage, exercise, and physical therapy. It's designed to relieve pressure on joints, reduce inflammation, and improve nerve function. It's often used to treat back, neck, shoulder, and headache pain. Chiropractors use it to treat other disorders too, such as menstrual pain and sinus problems.
1session 1,000 (by appointment only)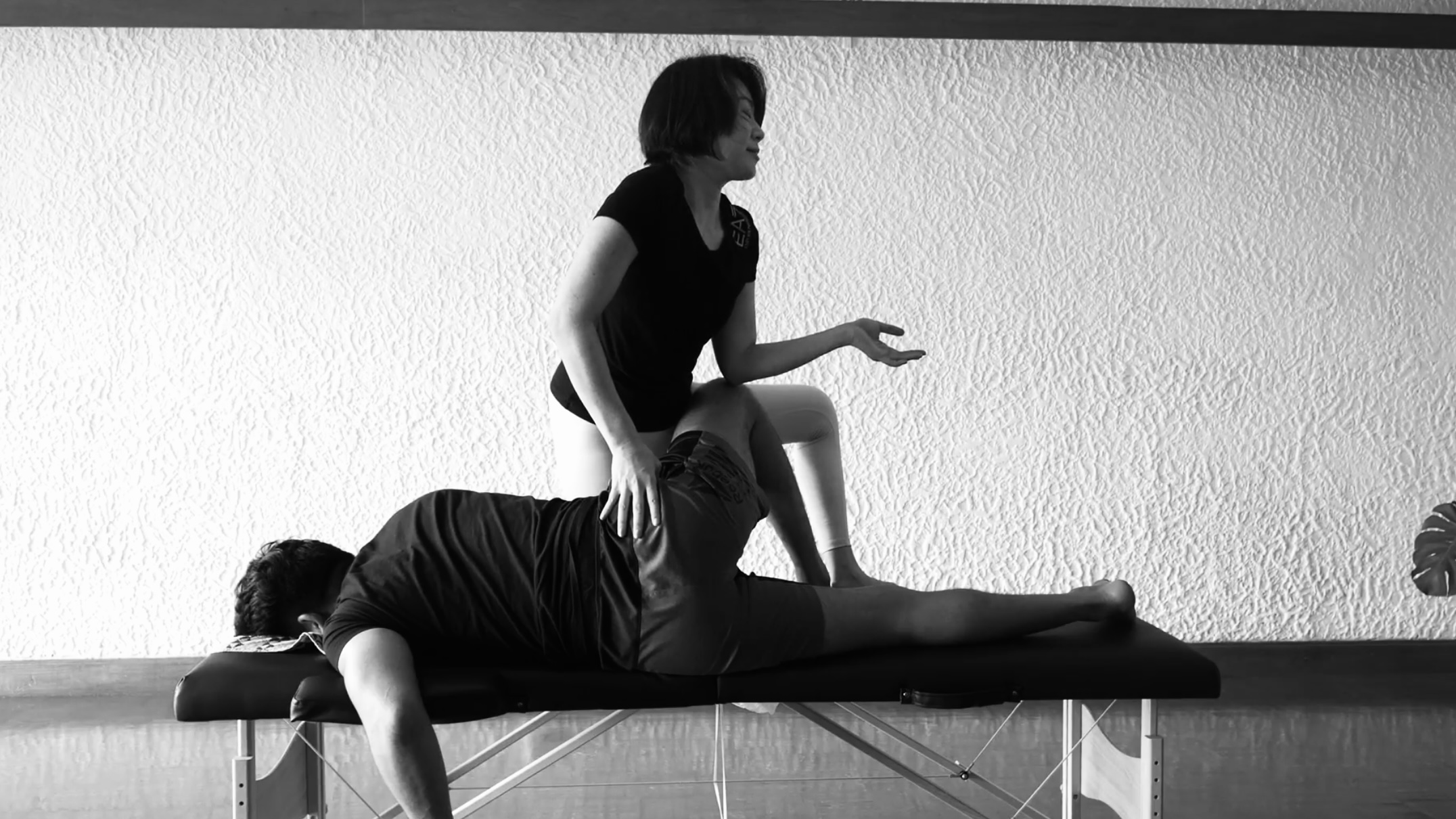 Your understanding and cooperation will be appreciated. Thank you.
Contact
Line ID: @ayca
E-Mail: alyc@ayumiyogacentre.com